We're starting to see a trend of people opting to use alternative lighting rather than fluorescent overhead lighting; and if you've seen a TikTok of someone actively turning off overhead lights and turning on lamps, string lights, and other forms of light, then you can actually see the room change. What you may not know is that there is an entire science behind lighting and how it affects our brains. Let's get into it! 
Cool Lighting
If you've got a big project or you're in desperate need of concentrating, you'll find you do this best in places with cool light because it's been proven that cool light keeps people awake and alert. Which, in turn, means it's not a great idea to be in cool light when you're trying to sleep. This is also why you've probably been told to turn off any and all electronic devices before you go to bed because as a shock to no one, electronic devices have been designed to keep us hooked.
Warm Lighting
On the contrary, being under warm light makes us feel significantly more relaxed, research has also shown that we tend to get along better with others when we're under warm light versus cool light, which is why fireplaces are often associated with spending time with friends and family. Research also supports the idea that being under warm light makes us think more creatively.
Home Lighting
Now that we know the benefits of cool light and the benefits of warm light, let's talk about how we can use these to our best advantage throughout our home. Consider each room's intended purpose, for example, if you have an in-home office that you utilize, it's best to have both warm and cool lights available so you can use lights to your advantage, while areas such as the living room or bedrooms benefit most by having warmer lighting.
When it comes to figuring out lighting fixtures and placement, keep in mind that cooler light is more effective when it comes from overhead lighting, while warm light is more effective when it comes from a tabletop lamp or floor-standing light.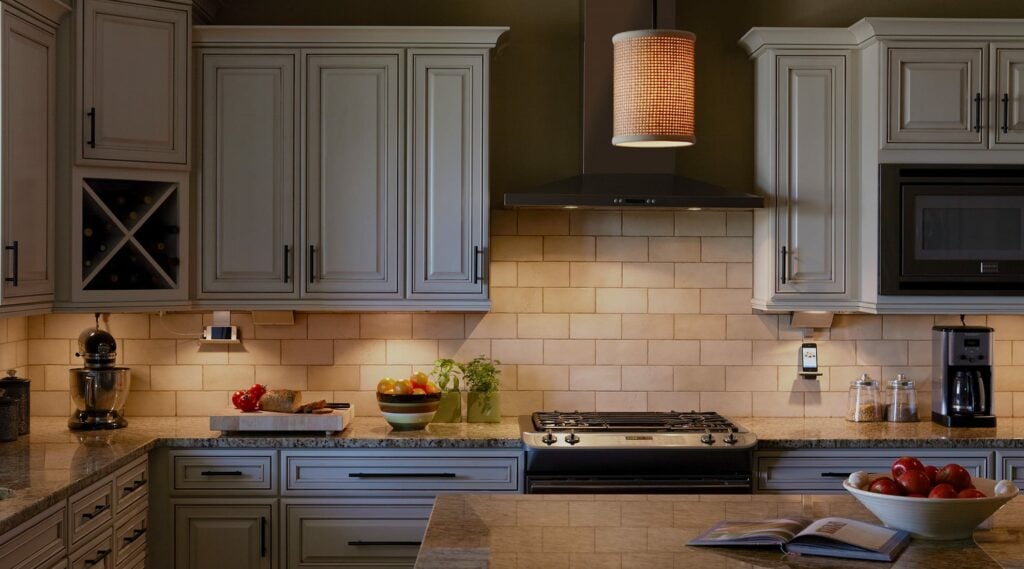 If you're not entirely sure what kind of space you want to create with your lighting, the Illuminating Engineer Society has created a little cheat sheet, if you will, of various lighting effects and how they can impact a space:
| | |
| --- | --- |
| Relaxed | Low overhead lighting with some lighting at the room perimeter, warm color tones |
| Work/Visual Clarity | Bright light on workplane with less light at the perimeter, wall lighting, cooler color tones |
| Spaciousness | Bright light with lighting on walls and possibly ceiling |
| Privacy/Intimacy | Low-light level at activity space with a little perimeter lighting and dark areas in rest of space. |