Who wouldn't want to spend their day in the sunshine, perusing a beautiful garden full of fragrant roses, voluptuous topiaries, and flowing fountains? And now what if we told you those flowers were poisonous? Here's the thing, not every botanical in the Alnwick Garden could send you to your doom, but within the boundaries, behind the iron gates, we don't recommend stopping to smell the flowers.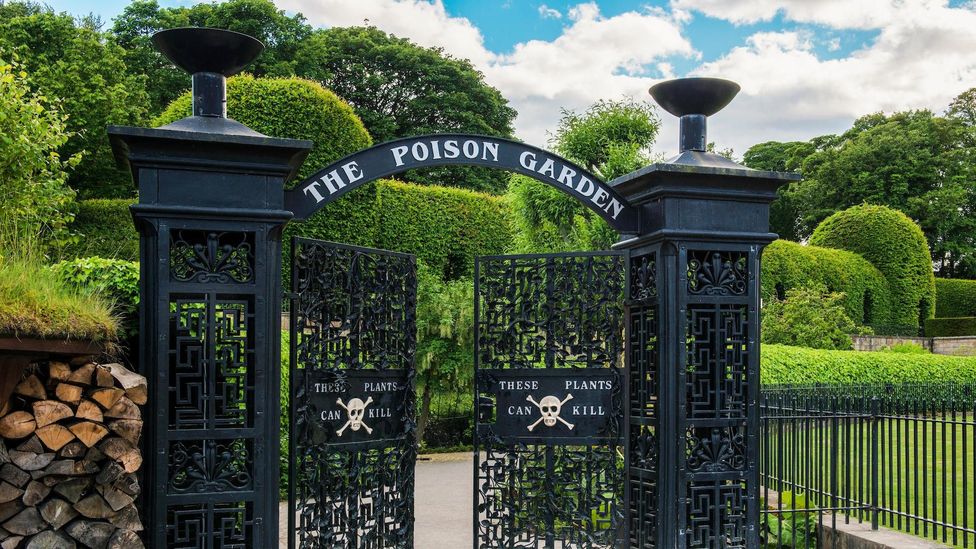 The year was 1995 and Jane Percy became the duchess of Northumberland after the death of her husband's brother. With the title came Alnwick Castle, and yes, Harry Potter fans, the castle that served as the setting for the first two films. Percy's husband asked that she do something to the gardens because up until this point, they were home to rows and rows of Christmas trees. 
Rumor has it Percy's husband thought this task would keep her busy, that she would plant a few of her favorite flowers, and life would be good. But little did he know that Percy was about to hire Jacques Wirtz. This prominent landscape architect would totally transform the gardens into what they are today which is 14 acres of beauty that attracts over 600,000 visitors each and every year. 
Now as Percy planned her garden out she knew she had to do something totally unique, something different than the other English gardens. With the idea of planting an apothecary garden in mind, Percy took off for Italy where she visited the infamous Medici poison garden. After that visit, Percy was all about plants that could kill rather than plants that could heal. With one life-changing trip under her belt, Percy's next stop was the largest hospital in medieval Scotland where the duchess learned about henbane, opium, and hemlock, reinforcing the whole deadly garden idea. From here, the rest is kind of history, Percy selected 100 varieties of plants that would call Alnwick Garden home. The only requirement? The plants had to tell one heck of a good story.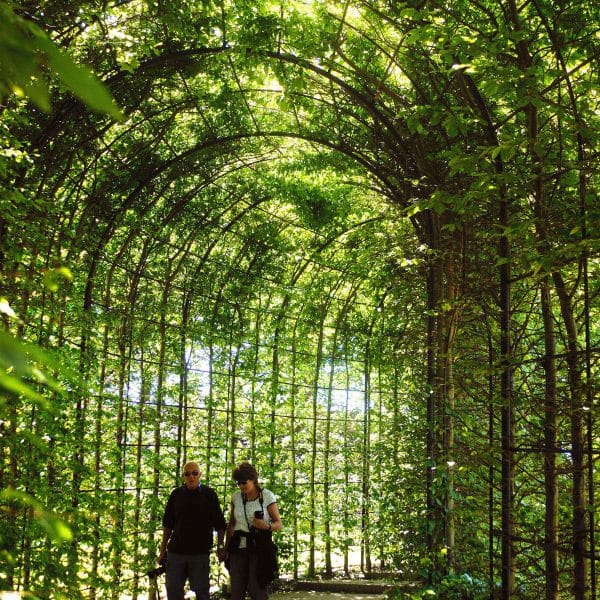 As we mentioned above, Alnwick Garden receives hundreds of thousands of visitors every year and the kicker here is that while guests are told not to touch, smell, or taste the plants, some don't listen and fall victim to the garden. To our knowledge, no one has died from the plants, although they could, but several have fainted after smelling them. 
To get an idea of how passionate and knowledgeable the duchess is about her poisonous garden, check out this interview she did with Smithsonian Magazine: 
"One of the duchess' favorite plants is Brugmansia, or angel's trumpet, a member of the Solanaceae family (which includes deadly nightshade) that grows in the wild in South America. "It's an amazing aphrodisiac before it kills you," she says, explaining that Victorian ladies would often keep a flower from the plant on their card tables and add small amounts of its pollen to their tea to incite an LSD-like trip. "[Angel's trumpet] is an amazing way to die because it's quite pain-free," the duchess says. "A great killer is usually an incredible aphrodisiac."