It's a reality that good marketing and branding determine the success or failure of certain products and services. I think we can all agree that we recognize certain things because of the images or catchphrases that stick in our minds. It's no wonder why many other smaller businesses love to cash in on the successes of highly recognizable brands. We'll be looking at some examples of these off-brand products and their absolute hilarity. These images will surely put a smile on your face or worse, make you fall out of your chair with laughter. I'm warning you now that your cheeks will go numb from smiling the entire list, make sure you empty your bladder too—so let's begin!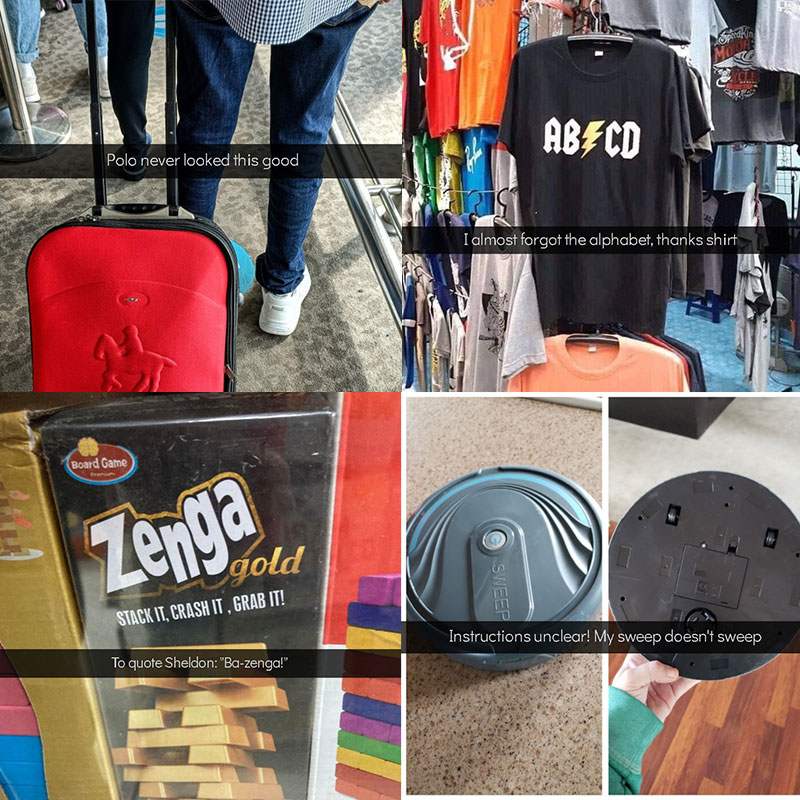 Turn Into A King By Eating Burgers With Friends
Starting off, we have the iconic Burger Friends. There's probably nothing more enjoyable than getting with your friends and eating a few burgers, but having an entire brand created for a few burger friends, now that's a treat. Although this seems like a great restaurant, something's a little familiar.
Oh, now I remember what it looks like. There's that one restaurant that rules over all burgers—it's that one, right? You could probably expect to see a few mascots like Rachel, or maybe even Chandler. They're probably walking around singing hilarious songs with a whole marching band at the back.