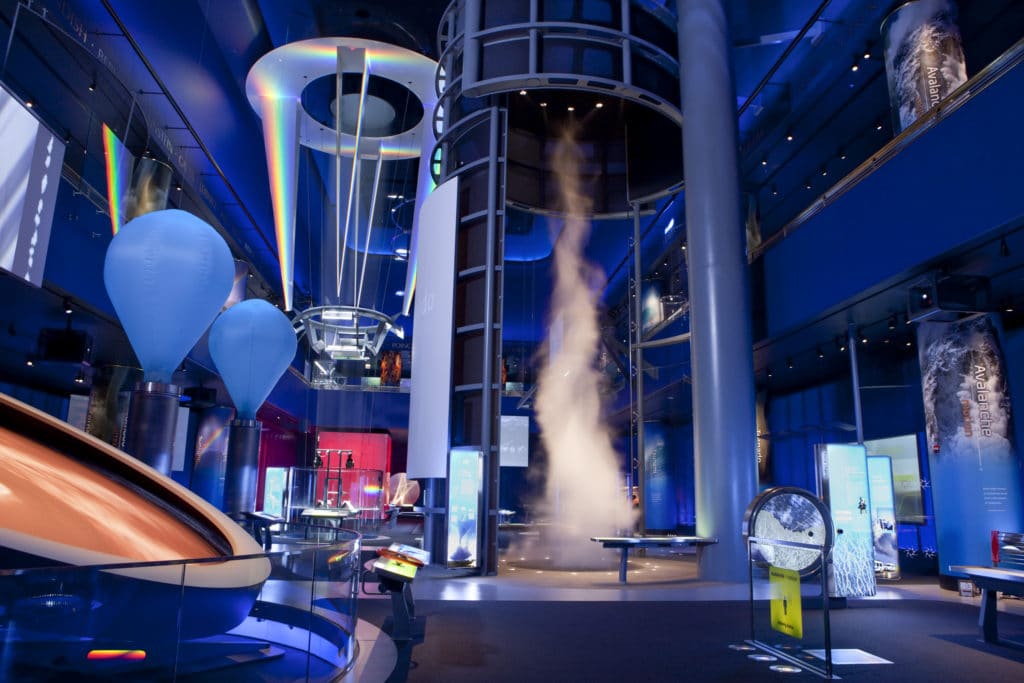 There are a ton of fun things to do in Chicago but if you're like, really into science, then you simply have to pay a visit to the Museum of Science and Industry. We're here to break it all down for you. Let's get started! 
Let's start off with a little history. So the building you'll be visiting is the only building that was constructed for the 1893 World's Columbian Exposition's "White City" that still remains at the site. Originally the building housed the Palace of Fine Arts and it now houses the largest science museum in the Western Hemisphere. Our minds are already blown at the historical significance.
This museum is not for the weak with over 400,000 square feet of exhibit space, a five-story domed movie theatre, a student and teacher e-learning center with videoconferencing, an 800-seat auditorium, thirteen learning labs, indoor parking, shops, and restaurants. We're exhausted (and also hungry) just thinking about it, but like, in the best way. 
If you're a numbers person you'll appreciate knowing that there have been over 190 million guests come through the doors since 1933. In 2019 alone, the museum saw roughly 1.4 million guests. Leave it to a bunch of folks well versed in science to have this numerical data. (We stan.)
If you're a teacher, student, or just interested to know what's going in the field of education, and we all should be, you'll be pleased to know that 300,000 kiddos in school groups hosted in 2019 making this a top field trip destination among schools in the Chicago area for the 11th year in a row. But between the science teacher education courses, youth development programs, science club partnerships through the Chicago Public Library and the Chicago Park District, learning lab programs, science works career events, and jr. science cafes it's not hard to see why. 
At this point, you're probably just dying to know what you can see here at the museum, and we'll tell you! Here is a list of exhibits, tours, and experiences you can currently check out: 
The Art of the Brick: the world's largest LEGO art display
Coal Mine exhibit
U-505 On Board Tour
U-505 Submarine
Flight and Motion Simulators
Black Creativity: Architecture
Genetics and the Baby Chick Hatchery
Pioneer Zephyr
Science Storms
Take Flight
VR Transporter
Colleen Moore's Fairy Castle
Extreme Ice
Numbers in Nature: A Mirror Maze
The Great Train Story
Transportation Gallery
Swiss Jolly Ball
And so much more!