We tend to think of butterflies as these beautiful, delicate winged creatures that flutter about on a warm, sunny spring day, but butterflies are actually hardcore. Don't believe us? Let's take a look.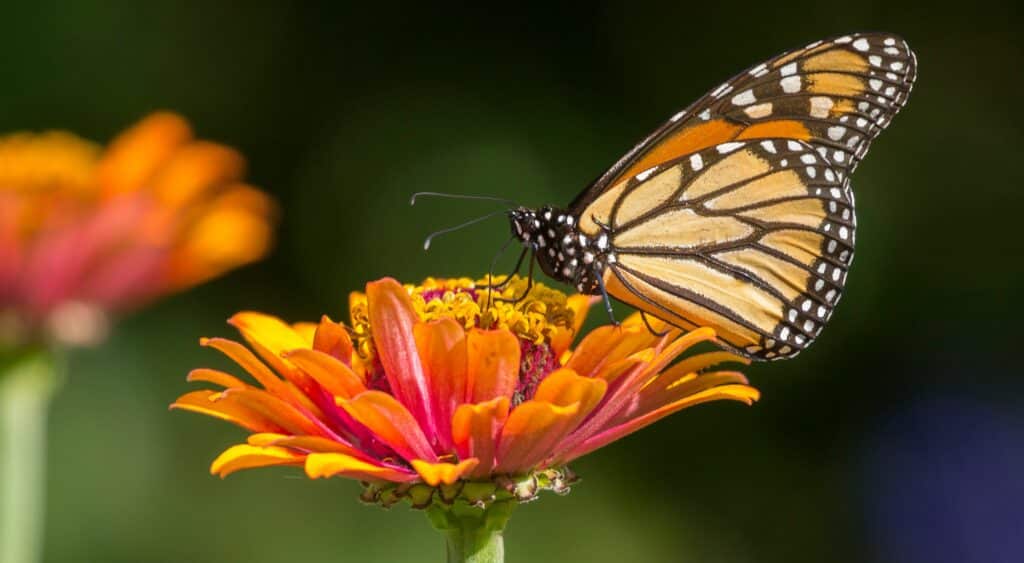 Butterflies drink the tears of their enemies
Okay, that was a little dramatic, but butterflies do drink reptile tears in an attempt to consume some much-needed sodium. They also drink urine, eat poop, and indulge in decaying animal flesh. Bon appetit, we guess. 
Too cold, can't fly
Butterflies need an ideal temperature of 85 degrees to fly. Since they're cold-blooded animals they can't regulate their body temperatures so the surrounding air has a major impact on their ability to function. This is precisely why we associate butterflies with warm beautiful days because they literally cannot when it's cool out. And you know what? Same. 
Their bodies turn to soup 
What's more metal than turning into an actual puddle? Seems pretty hardcore to us. We all know butterflies start life as caterpillars, but did you know that during their pupal stage, they basically turn into a puddle and then reassimilate as an adult butterfly? 
Some are carnivorous 
You'll never run the risk of stepping outside on a gorgeous day just to see predatory butterflies swarming the place, but some butterflies do kill for a living. The North American butterfly lays its eggs on woolly aphids which means caterpillars grow up munching on them. The moth of Asia and Australia lives in ant nests as a caterpillar and snack on larvae, but once they emerge as a big, beautiful butterfly they are suddenly very soft and vulnerable and would never do such a thing.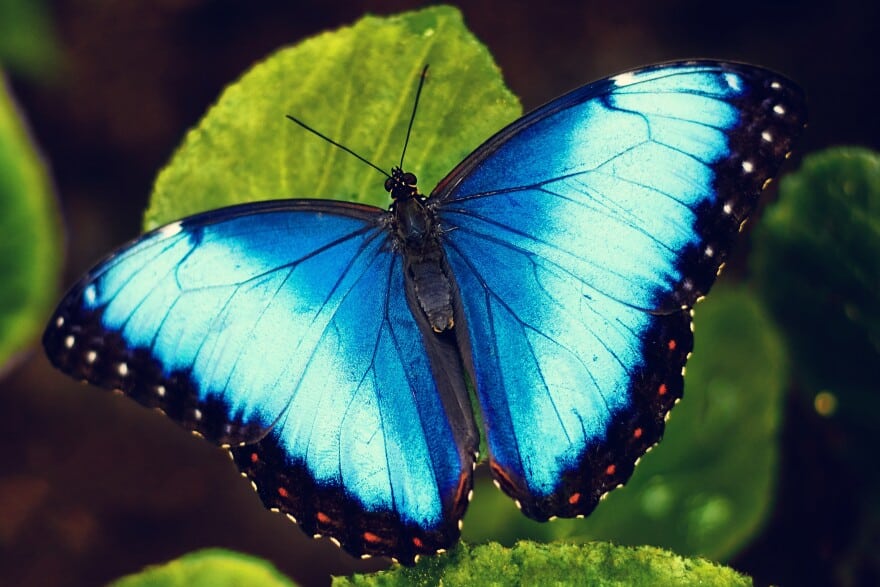 They are tricky tricksters
Butterflies are relatively low on the food chain, so they have to get pretty creative when it comes to survival. Some butterflies opt to camouflage themselves by folding their wings to blend in with their surroundings. Other butterflies take a different route by wearing their colors and prints loudly and making their presence known. Brightly colored butterflies tend to pack quite a toxic punch when eaten, so predators tend to avoid them. 
Butterflies aren't poisonous to humans
…but there is an African moth that is extremely poisonous during its pupal phase. It's so poisonous in fact that the juices are used to make arrows that much more lethal. 
Have plant poison, will fight off predators
Let's circle back to butterflies being tricky tricksters, they don't shy away from absorbing poison from plants and using those toxins to fight off predators.