If you're a fan of true crime, then you already know that the number of serial killers that are men far outweighs the number of serial killers that are women. But today we're looking into the 'why' because much like Liz Lemon, we're genuinely curious as to why there aren't more female serial killers. 
There has been a whole lot of research done on female serial killers, and whether these studies have relied on checklists and Rorschach test or brain scans and medical models, there are some common themes researchers have discovered. The female psychopath is eager for social acceptance, displays more neurotic tendencies, has unstable emotions, is more prone to social and relational forms of manipulation, and uses her sexuality rather than brute force to coerce her victims.
One factor studies use to differentiate between the two is cultural norms. Think about it, little girls are socialized to be kind, polite, and internalizing, we're told, while young boys are socialized for aggression and acting out. This results in female psychopaths that are more eager for social acceptance and sexual manipulation than their male counterparts.
But how do they know what they know? "To help answer these questions, I consider a researcher's "positionality," as well as my own. Positionality is a concept developed by feminist scientists and philosophers, like Donna Haraway, who claim that a scientist's position in society – their race, class, gender, sexuality, nationality, etc. – influences how they come to know the world (Haraway, 1988). When researchers don't consider their own socialization, assumptions, and biases, the knowledge they produce tends to maintain social hierarchies and unequal power dynamics the researcher inherited from her cultural upbringing. That's why I think we can't rely on the social conditioning hypothesis alone to explain how a female psychopath might behave."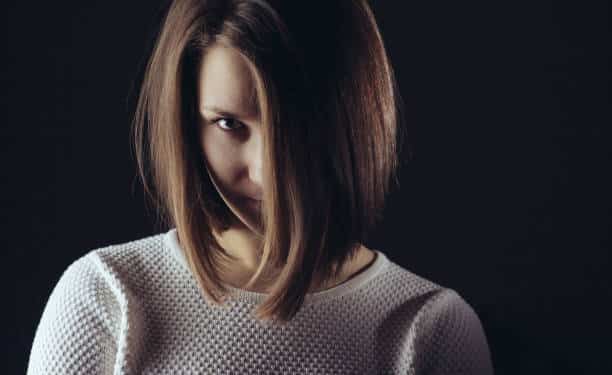 Let's talk about how female psychopaths are portrayed in film and TV. Why? Because these characters don't have to fit the constraints of research psychology. 

Samuel J. Leistedt M.D., Ph.D., and Paul Linkowski M.D., Ph.D., have only this to say about female psychopaths on movie screens: "As in reality, film female psychopaths are rare (and not well known and studied), and when used, they often serve as scheming manipulators whose main weapons are sexual" (Leistedt and Linkowski, 2013). Many of these psychopathic characters wouldn't fit within the models provided by contemporary research into "female" psychopaths. These characters, therefore, offer valuable lessons about the ways cultural norms can obscure reality rather than describe it.