One of the most notorious germ spreaders in history was sent to an island to quarantine for over two decades. Her legal name is Mary Mallon, an Irish immigrant that came to the United States in 1884, but you probably know her better as Typhoid Mary.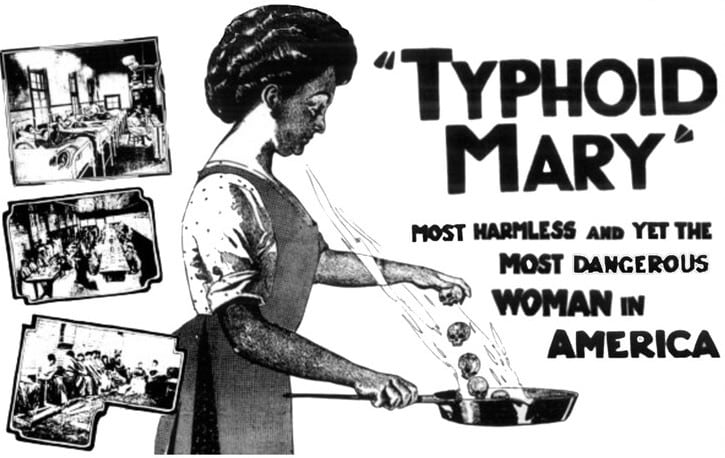 Our story begins in 1906 when Mary took on a job as a cook to a wealthy New York banker, Charles Henry Warren. From August 27 – September 3, eleven people in the household for which Mary prepared meals began showing symptoms of typhoid fever. At this time typhoid fever was still fatal, but oddly enough only affected those living in deprived conditions, certainly not those living the high life in New York.
The Warren family hired a sanitary engineer to figure out what was going on. He found that the not-so-fresh water could have something to do with the illness as well as soft clams, but he also found that Mary presented a very moderate form of typhoid. Further investigation found that the culprit was not soft clams nor the water, but Mary Mallon herself. In the year 1907 alone, over 3,000 New Yorkers had been infected with Salmonella typhi, Mary being to blame for most of these cases. In short, Mary had to be restrained.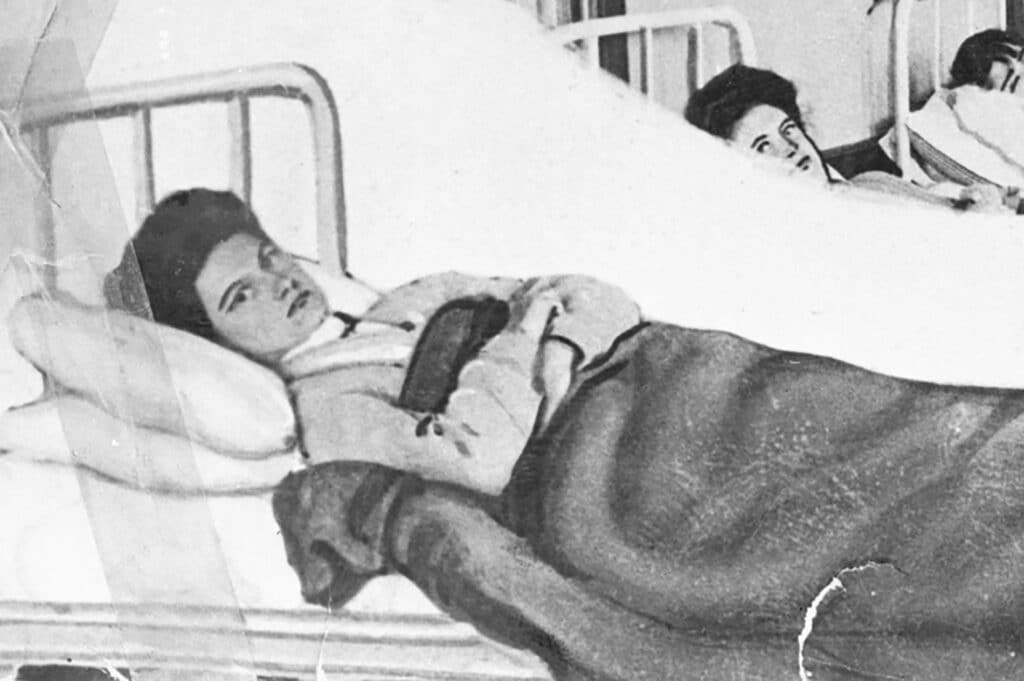 Mary was quarantined for two years, during this time nobody explained to Mary why it was so alarming that she was a carrier. During her time away she was treated with Hexamethylenamin, laxatives, Urotropin, and brewer's yeast, but all of these attempts were unsuccessful. Fast forward to 1910 when a new health commissioner took over and vowed to not only free Mary but also find her new employment. Which did happen. And Mary started a new life. As a cook. In 3 months she contaminated 25 people, two of which died. She also had to change her name to Mary Brown because Mary Mallon was now coined 'Typhoid Mary'. Mary was placed back into quarantine on North Brother Island where she remained until her death in 1938. 
So how exactly was she passing along this disease? We can gather it was during her time as a cook, but doctors have since determined it had more to do with her failure to wash her hands. She would often stir food with her bare hands and arms, and while food might get hot enough to kill off some of the germs, one very popular dish did not, Mary's homemade fresh peach ice cream.
So now you know the very bizarre story of Mary Mallon. Go forth and wash your hands.