We're just going to cut right to the chase, there are a ton of foods you can only find in the United States but not because they're some kind of delicacy, instead these foods are banned because of the toxins that can be found in the ingredient label. Let's get into it. 
Mountain Dew
Do you do the dew? If so, you may want to rethink it. Europe and Japan have banned this citrus-flavored soft drink due to the brominated vegetable oil it contains. What could be so wrong with this type of vegetable oil? It contains bromine, the element found in brominated flame retardants, which can build up in the body and potentially lead to memory loss as well as skin and nerve problems.
Stove Top Stuffing
In the United States, this is a super easy side dish that can be prepared in just a matter of minutes, unfortunately, Stove Top stuffing contains BHT and BHA which in large doses can be cancer-causing. These preservatives are banned in the United Kingdom, Japan, and several European countries.
Skittles
Kids in the United States love this candy, but these sweet little treats contain the artificial colors yellow 5 and yellow 6, both of which are banned in Norway and Sweden because they're thought to cause allergic reactions, as well as hyperactivity in children. While these products aren't banned by the European Union, these products do come with the label "may have an adverse effect on activity and attention in children."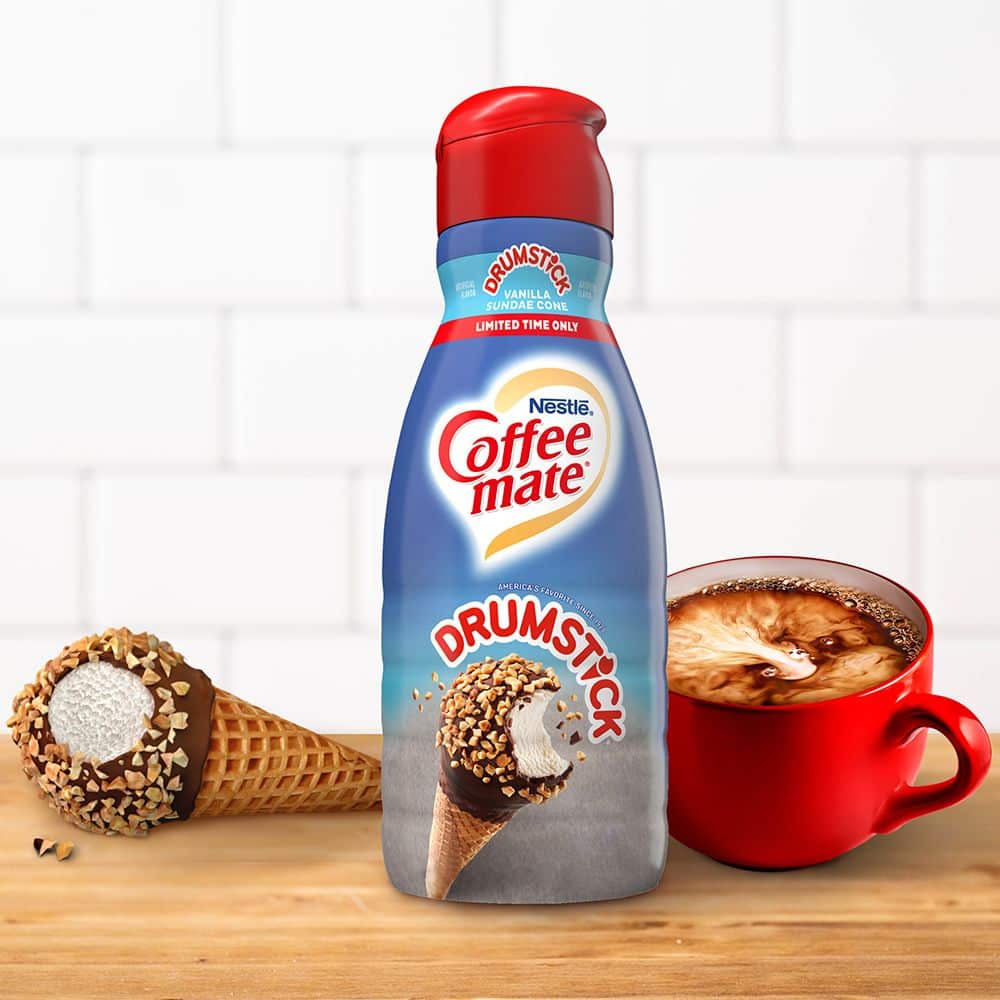 Coffee-mate
This beloved coffee creamer contains partially hydrogenated soybean and cottonseed oils which we can just call trans fat. These oils have direct links to heart disease, and while trans fat was banned in the United States in 2018, they still linger in certain foods. Trans fats are also banned in Switzerland, Austria, Hungary, Iceland, Norway, and Denmark.
Certain Bread Products
Not all bread is bad, but not all bread is created equally either. Take Pillsbury breadsticks, for example, they contain a chemical compound known as azodicarbonamide. Why is this compound such an issue? It's also used to make yoga mats and shoe soles. It's also found in packaged baked goods and bread as a whitening agent and dough conditioner in bread and cereal flour. Azodicarbonamide is banned in Europe and Australia after being linked to a number of respiratory issues among several other health concerns. Singapore is so serious about this compound not being in their food that using it could mean a fine of over $400,000 and/or jail time.