If you've never been in your basement, minding your own business, only to look over and see what you believe to be a demon spider cricket jumping directly at your face, then you should consider yourself pretty lucky. This insect looks like a cross between a cricket and a spider and soon you'll learn that it's actually neither of those things, but still pretty terrifying to most of us nonetheless. Today we're dropping some facts about the infamous camel cricket. Let's get started!
As we said, they aren't actually considered spiders or crickets (or camels for what it's worth!) They're part of the order known as Orthoptera, which means they are related to grasshoppers, locusts, and other crickets. And while many people think they look like spiders (and when you're fighting for your life, they do look like spiders upon first glance) they actually only have six legs and not eight. Not that we've ever gotten close or friendly enough to count.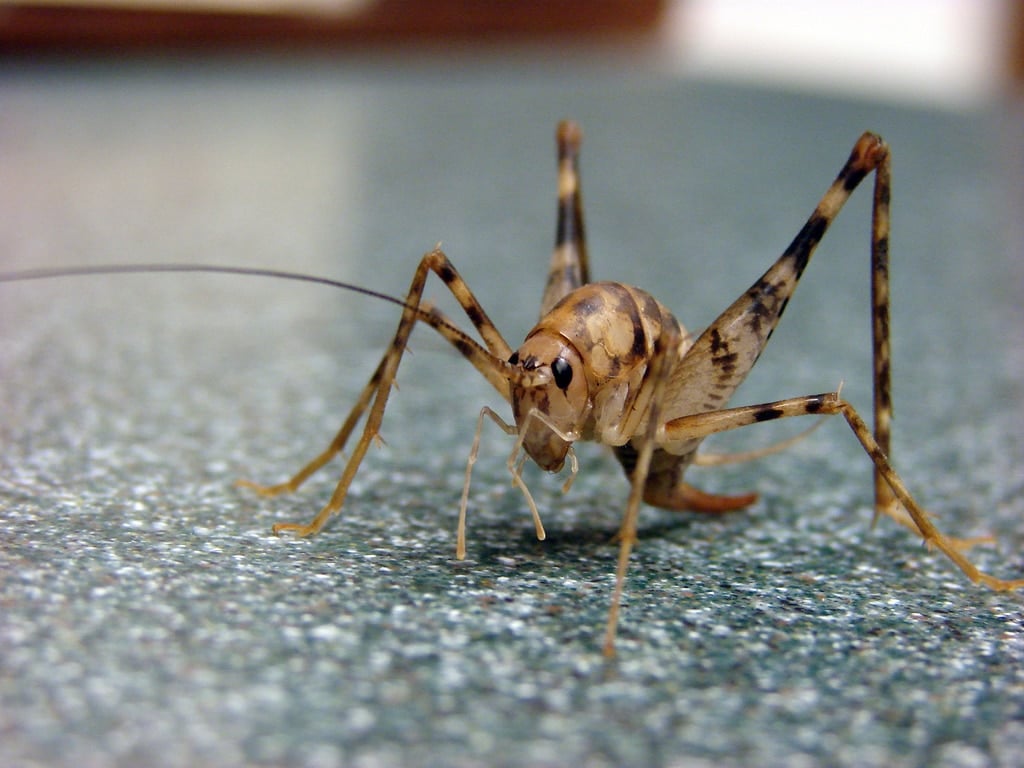 Camel Crickets can be found anywhere really (good for us) but they do tend to prefer caves, damp areas, rotting logs, forests, swamps, and gardens. So once again, lucky for us, they can be found just about anywhere. They're like terrible surprises that jump at you.
Unlike most crickets, camel crickets actually can't chirp. So the good news is they won't keep you up at night as a typical cricket would, but the bad news is definitely that that could mean there are hundreds just sitting around and you would never know. And we truly don't know which scenario is worse.
The million-dollar question: how high can camel crickets jump? Well, unfortunately, they can jump about three feet high, which is roughly fifty times their size. So the next time you SWEAR one jumped a solid six feet in the air, you're being dramatic, but only by a little. 
The good news is that camel crickets don't bite; the bad news is that camel crickets are designed to gnaw on just about everything. And we mean everything; fabric, wood, cardboard, plants, each other.
At this point, you're probably wondering if camel crickets are harmful to humans, and while the answer is emotionally and mentally yes, (okay, perhaps we're being dramatic) but physically no, camel crickets are not a threat to humans, however, an infestation of camel crickets could cause a number of diseases because they do feed on dead animals. 
Last but certainly not least, camel crickets jump at you because they feel threatened. In fact, they're jumping is a defense mechanism used to scare off predators.