Being a delivery worker comes with an array of intriguing possibilities one may potentially encounter while on the job. These superheroes must sometimes combat dogs, long lines, or even car accidents to make sure your delivery order is completed swiftly and safely. Have you ever wondered what is happening on the other side of your to-go order? These crazy texts reveal some of the everyday struggles your beloved delivery worker endures while fulfilling your food order. Hope you're hungry for it. Always remember to tip!
#1 Give This Person a Raise
DoorDash employees are awesome. They're serious about earning that tip! We should all appreciate how frank this person is. We would all be so much better off with more straight-up, no bull-honkers around. Even though this person made a mistake, at least they owned up to it in a humorous way, and we could all learn something from it 🙂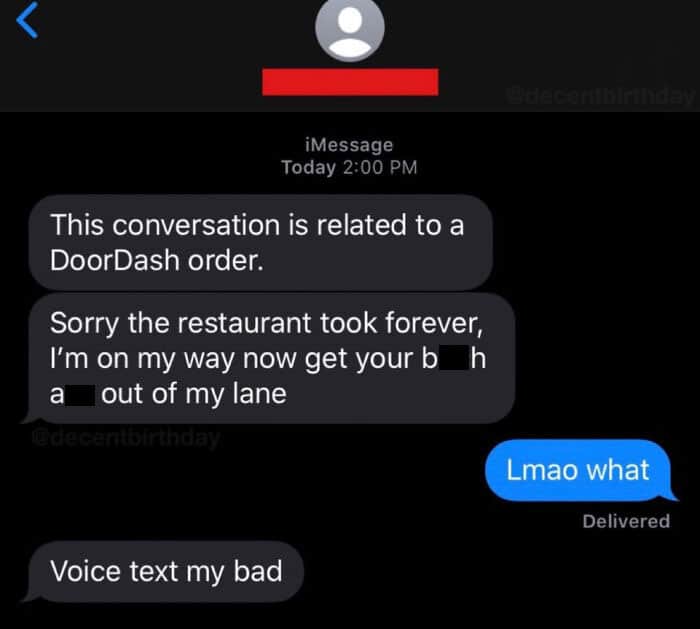 Voice texting can be tricky, like most of the new tech hacks out there – all you Boomers and Millennials out there can probably relate. So it's not uncommon for drivers to forget they're voice texting, and some pretty funny mistakes can be made along the way. The important thing is not taking it too seriously and having fun with it!