The Math Doesn't Check Out
Look, I'm not going to lie – math is and never was my strong suit. I will admit, I sometimes use a calculator to double check me when I make calculations in my head. But even I can tell you that the math in this calculation is completely off. I'm not sure what the bot found so confusing about this question, but clearly, it did.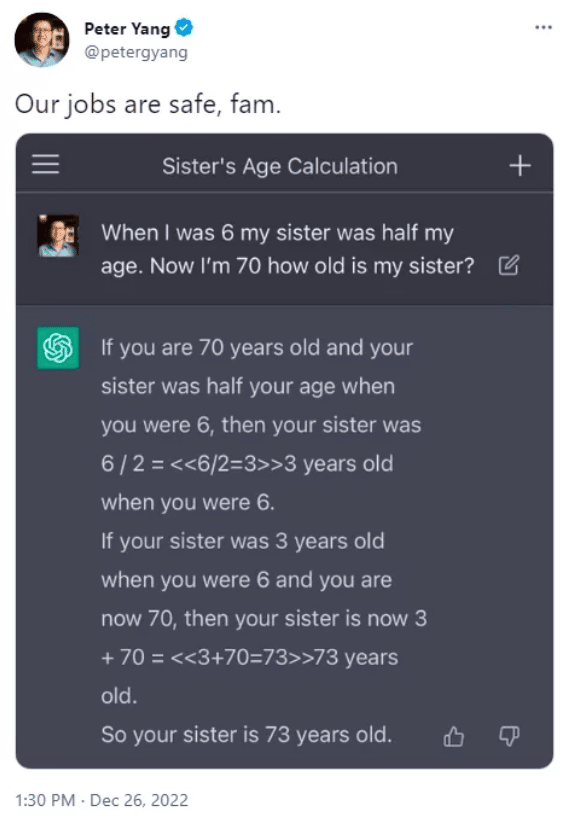 Oh, well. It's good to know that this chatbot isn't perfect and is capable of making mistakes, just like us humans. I'm sure there are a lot of people out there who would find this reassuring. Althogh, can we really trust anything at this point? Who's to say ChaptGPT didn't write this entire article? How do we know what's real anymore? We'll leave you with these questions.